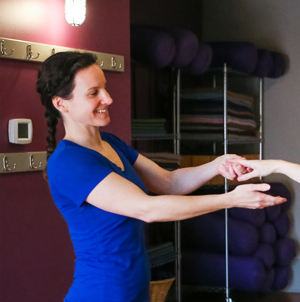 Molly Gallagher, CIYT
Yoga Instructor & Studio Owner
Molly is a Certified Iyengar Yoga Teacher (CIYT). She studies and practices in the Iyengar method of yoga which focuses on meditation in action.
"Yoga brings mental clarity and quiet to my life. Through the practice of yoga my mind, body, and spirit connect and unite. Yoga restores me physically and mentally, and gives me a presence of mind that helps keep my life balanced."
Most of all, Molly loves to share her joy for yoga with her students. She also continues to study with Chris Saudek, a senior Iyengar yoga teacher, in LaCrosse, WI.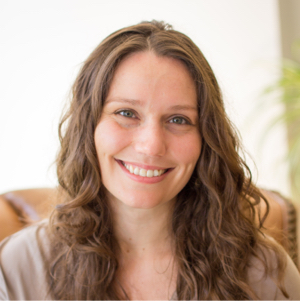 Lydia Andersen, LMT|CIYT
Yoga Instructor & Massage Therapist
Lydia Andersen is a CIYT (Certified Iyengar Yoga Teacher) and LMT (Licensed Massage Therapist), and a lifelong student of Iyengar Yoga.
"Yoga has helped me recover from a repetitive strain injury that almost ended my career as a massage therapist. In class I learned how to work with my specific limitations for a full recovery. My mission is to help other people find the tools they need to work successfully with their bodies and achieve their own personal well-being."
Lydia knows her personal yoga practice makes her feel calmer, more focused and more reliable. She enjoys helping people individually. No body is the same, so no yoga pose will look the same for each person. In her view, it's all about creating awareness in your Self.
In addition to teaching at the Yoga Room, she is also owner of Align Massage and Yoga (111 Winnebago St) where she specializes in pain relief for the neck, shoulders, arms, and hands.